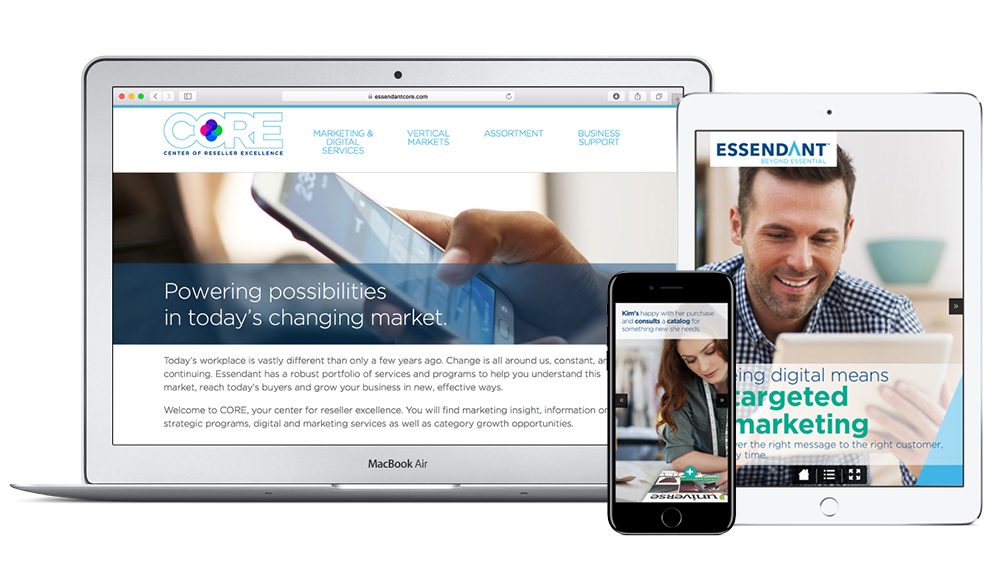 Powering Marketing in a Changing Market
We helped Essendant, one of the largest wholesale organizations in the U.S., launch a portfolio of new services in a new way to a varied B2B channel and an internal sales force. Traditional print and pdf materials were replaced with a mobile-friendly content library of interactive eBooks and videos.
Work Completed
Rich Content Development
Interactive Design
Mobile-friendly eBooks
Videos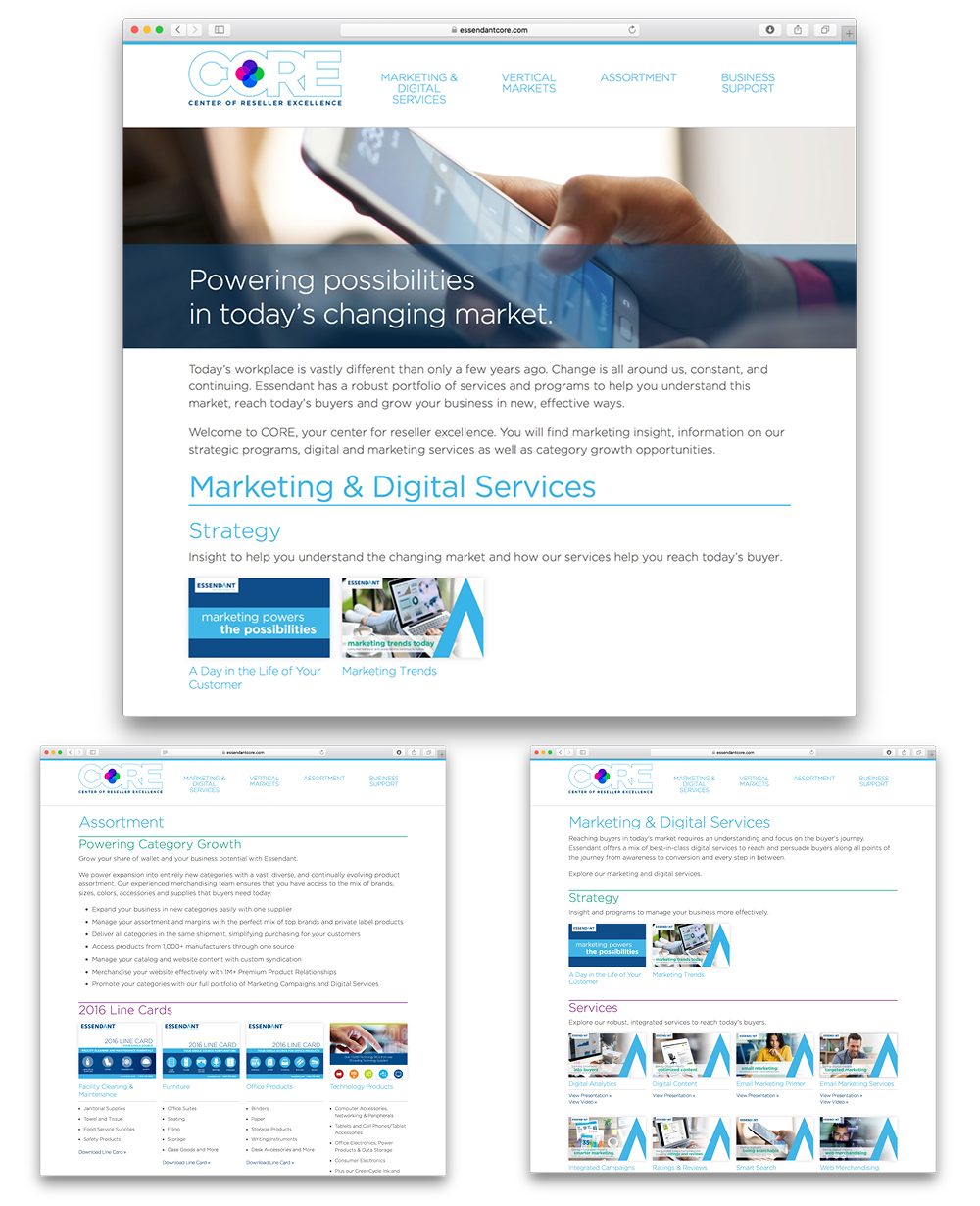 From content development to design and product, we created this entire expandable series of interactive eBooks supplemented with engaging videos to support the sales process, series of mobile-friendly interactive presentations, ebooks and videos.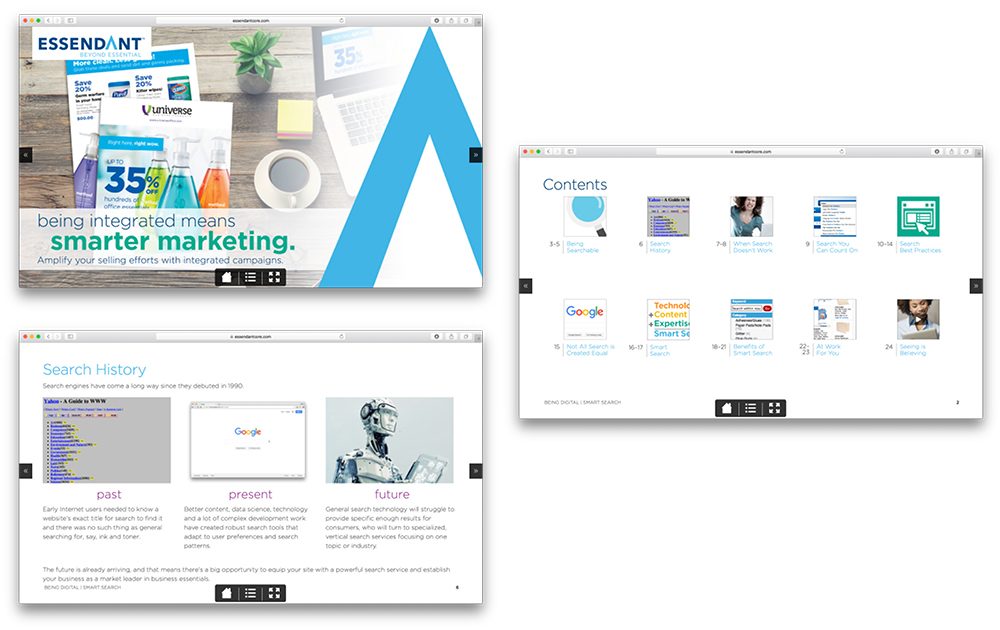 The interactive eBooks offer a compelling discovery experience as customers and prospects explore the services offered, while also doubling as a presentation tool for the sales team in face-to-face or screen share environments.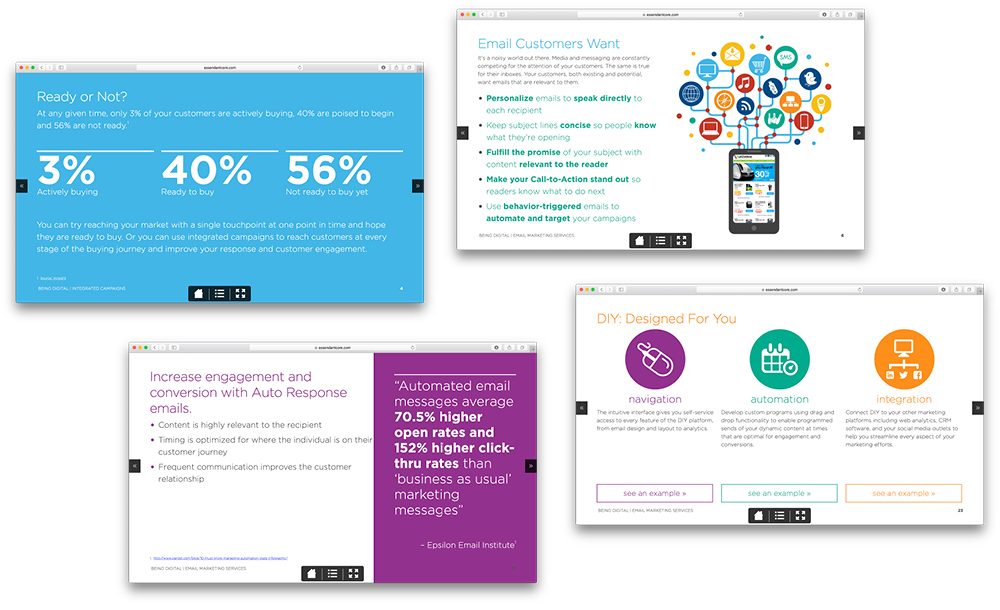 As a result we were able to shave three months off the launch time and reduce costs by over $200,000, all while improving the user experience and the results.